Weymouth's Stone Pier & Pleasure Pier are Sea Angling Hotspots
The Stone Pier is a breakwater which protects the entrance to Weymouth harbour. This is a popular all year round sea angling site but in summer mackerel and garfish are the species most often caught. However, pollack, wrasse and large bass can also be targeted. Most people use sliding float tackle but flatfish can be caught by legering on the inside of the pier. Inside the main harbour grey mullet can also be caught, generally an early morning session is best for these shy fish. Large silver eels can be caught opposite the Sailor's Return public house.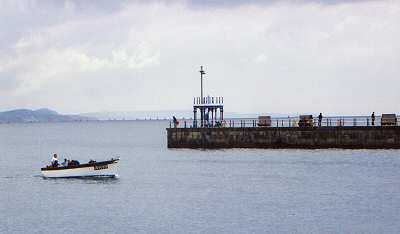 Weymouth's Stone Pier photographed from the Pleasure Pier.
The other side of the harbour entrance is known as the Pleasure Pier and can also be used for sea fishing although less space is available there. However, this is probably the best place to target squid which are inshore at this point from about the beginning of November. These need special tackle and tactics. The necessary tackle can be purchased and information usually comes free from the nearest tackle store which is the Weymouth Angling Centre in Trinity Road.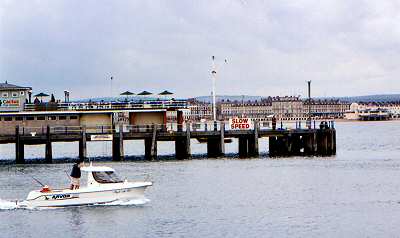 Weymouth's Pleasure Pier photographed from the Stone Pier
Please note that in the interests of public safety feathering for mackerel is not allowed in this area.