Sea Angling at Portland Bill
This is a site for fishing from rocks. The species to target are bass, garfish, mackerel, pollack and wrasse. Large conger eels also lurk around some rocky areas. The sea bed here is very "snaggy" so float fishing is recommended. Try fishing near the surface or set deep to target the various species.
Make no mistake this is a dangerous area for sea angling. Even on a calm day giant waves can sometimes occur and it is only too easy to be washed off the rocks into violent and deep water. Two sea currents meet just off-shore forming the famous Portland Race. With luck you can sometimes tap into these sea currents so that your baited float tackle is carried offshore towards the Race where hopefully it might be taken by a giant bass.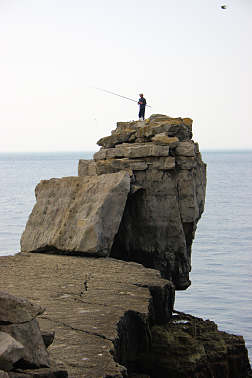 Sea Fishing from Pulpit Rock at the tip of Portland Bill
The lighthouse is a popular attraction and Portland is a very good area for walkers. In the immediate area there is a good café and the Pulpit Inn public house. Toilets are adjacent to the main car park. Please note, like all Weymouth & Portland's car parks you have to pay to park at any time of day or night.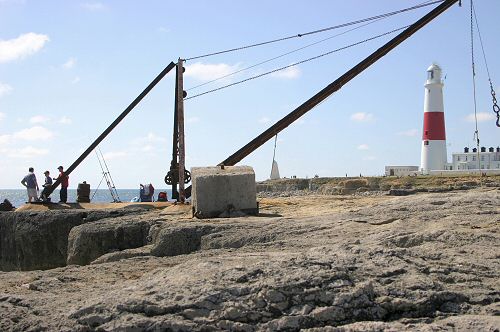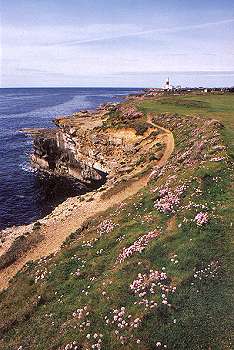 There are many places for sea fishing near Portland Bill. The views shown are on the eastern side looking towards the lighthouse.