Sea Fishing in Weymouth's Old Harbour
This is very popular with young anglers who use handlines to catch small fish and crabs. However, these are not the only species to target here. Grey Mullet are numerous and some are surprisingly large. These fish are, of course, notoriously difficult to catch.
For the more serious sea anglers the species to target may be silver eels as they grow to a good size here. The best spot is opposite the Sailors Return Public House.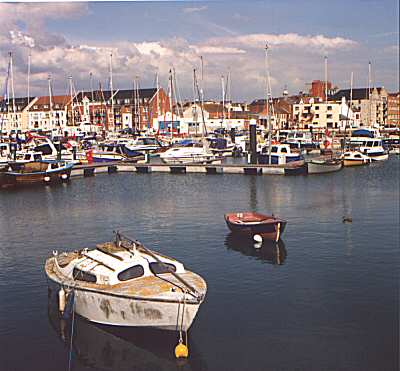 Weymouth Inner Harbour
Like many busy harbours there are numerous underwater snags to contend with such as hidden mooring chains as well as the constant movement of boats. So be warned.
During spring, summer and autumn there are mackerel fishing trips departing from the harbour. The departure point is well signposted. These trips are ideal for a family and one handline is supplied per two passengers. The trip lasts for approximately one and a half hours. Even those members of the family who are not interested in fishing will enjoy the ride.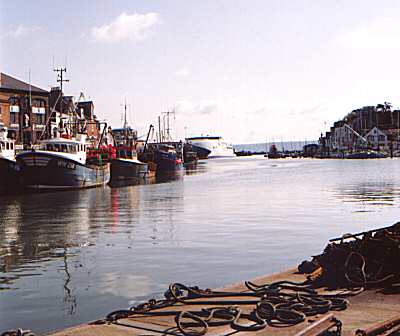 Weymouth Old Harbour
Directions
Weymouth is built around its harbour so it is within easy reach of all the central car parks.
Facilities in the Area
Apart from the main beach this is the most popular part of town with tourists. So naturally there is a superb range of restaurants, take-aways, pubs etc. to suit all tastes. Click the link for a list of the better restaurants in Weymouth. There are also a wide range of entertainments for adults and children of all ages.